Market Overview (8/4-8/11)
Click here if these just look like random letters to you! 
VALUATIONS MATTER:Valuation is a critical process of determining the current (or future) worth of an asset or a company. Today, the stock market is valued at levels last seen only in 1929 and 2000. While valuations don't represent the return you receive in the short term, they do tend to accurately predict your 10 year return. Every week, we will keep a pulse on our top 4 US market valuation indicators.

BENEATH THE SURFACE: Microsoft, Apple, Amazon, Alphabet (Google), and Facebook now make up ~26% of the S&P500. This is the highest weighting of top stocks since the Dot Com Bubble in 2000. So, when you invest $1000 in the S&P500 today, nearly $260 goes into 5 companies, $1.80 goes into airlines,  $0.10 goes into retailers, and you see a similar trend in other industries that are serious components to the US economy. So much for diversification!
Just for reference, below is a graph showing the weightings of top 10 S&P500 holdings from 1996 to 2020.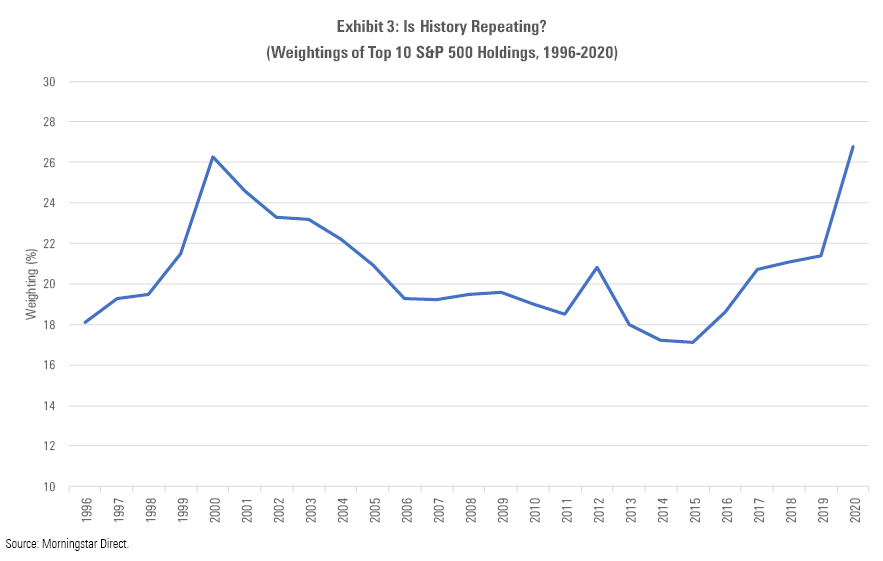 SO, WHERE'S THE OPPORTUNITY? The pandemic has benefited big tech significantly during the pandemic. However, in the long run, big tech relies on a healthy economy with many businesses thriving. For example, Alphabet and Facebook are heavily reliant on ad spend by other businesses. Contrary to popular belief, the top 5 tech companies are not omnipotent. We'll share some key insights in our newsletter next week that help you identify potential opportunities! 
WORRIED? STAY INVESTED. It's important to stay invested because timing the market simply does not work.There are many investors that are very upset that they panic sold in late March, locking in temporary losses as permanent losses. Here is a screenshot of one of my portfolios since late 2015 and while it's up significantly, imagine if I had sold in late 2018 or during this current crash. My thesis is very simple – only deploy cash when an asset is valued fairly and never sell an asset you believe in even if it drops significantly (as long as the business fundamentals remain strong long term). Instead, buy more!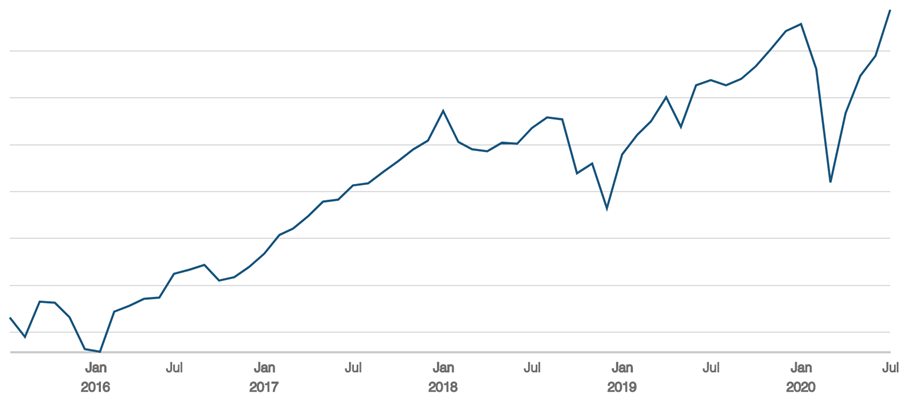 BOTTOM LINE: The worst thing you can do is panic sell or sell out of existing assets thinking cash is a safe alternative. Ray Dalio says, "cash is trash" when we can press a button and print a few trillion. It's a scary market with very serious distortions but great long term opportunities always exist. And please, don't be a typical post-March 2020 Robinhood trader. Invest responsibly.