IS THE PANDEMIC REALLY CHANGING THE WAY WE BUY HOMES? We keep hearing this – the pandemic is shifting home buying from urban to suburban centers. This is (mostly) not true! Zillow recently released a report that shows the housing market has been improving in both suburban and urban areas in nearly all areas (minus places like NY & SF where home values have fallen by at least 4% year over year).
HOUSING PRICES HAVE GONE UP 4.9% SINCE JUNE 2019, WILL THEY GO DOWN BY JUNE 2021? CoreLogic published their most recent US National Home Price Index showing that home prices increased by 4.9% in June 2020 compared to June 2019. In addition, CoreLogic is now forecasting a 1% decline in housing prices by June 2021. In the prior report, CoreLogic was original forecasting a 6% decline in housing prices by June 2021 so this is quite an improvement in a report published only 30 days later. Still, this will represent the first potential decline in US national housing prices in 9 years.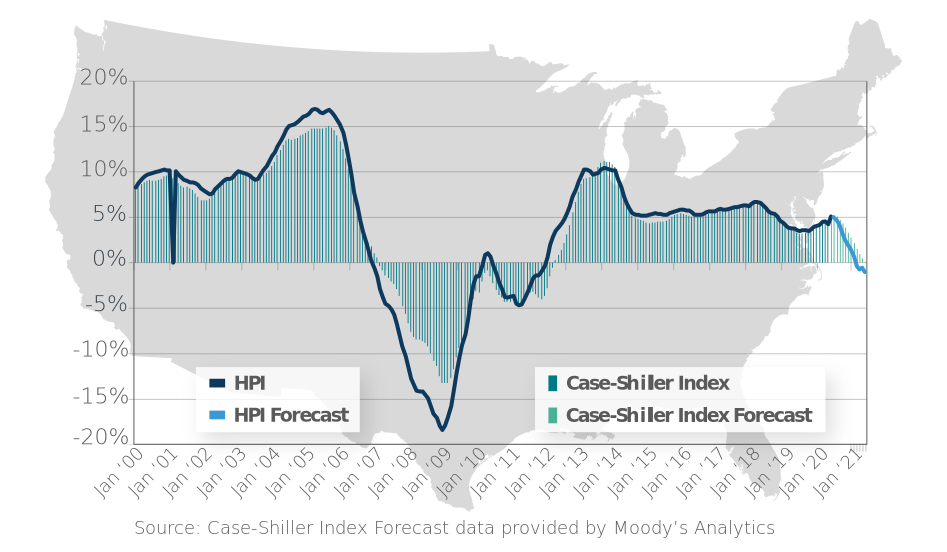 A RECORD ~16% OF FHA MORTGAGES ARE IN FORBEARANCE: The delinquency rate on Federal Housing Administration loans rose to a record-high 15.7% as of June 30th. FHA loans are usually extended to borrowers with lower credit and/or little cash for down payment, thus these are usually riskier loans in a recession. This is the highest levels since 1979!

BUT… MILLENNIALS WANT HOMES: Just a few years ago, the mainstream thinking was that millennials would no longer live in the suburbs or even buy homes as often as the previous generation. WRONG! This year, nearly 50% of all home buyers are expected to be millennials and this will likely only increase from here. We want HGTV homes and we want them now! Millennials comin' in hot, even after living through 2 of the greatest recessions in US history.

BOTTOM LINE: The seriously conflicting data continues! On one hand, housing prices are up and only projected to slightly decline by June 2021. On the other hand, ~16% of FHA mortgages and ~8% of conventional mortgages are in forbearance. For this situation to correct itself, either housing prices will come down or the number of mortgages in forbearance will decline and the recession and pandemic will resolve more quickly than we think today. The verdict is out for now, but we're taking a cue from banks and guessing home prices may decline/stagnate in the short term once all the government stimulus expires. After the recession subsides, housing should continue doing well because millennials are finally at prime purchasing age.